Over 360 million Christians are persecuted every single day all over the world. On Sunday, November 5, 2023, we invite you to pray for our brothers and sisters who are suffering for their faith in Jesus Christ. Please take some time with your church family to participate in this International Day for the Persecuted Church.
Here are some sobering facts about Christians who have risked it all for Jesus in 2022:
2,100 churches were attacked or closed.
5,600 Christians were killed for their faith.
124,000 Christians were forcibly removed from their homes and many have become refugees.
Ultimately, we have over 360 million reasons to pray.
Speak up. Talk to your church about how you can pray together for Christians who are risking it all.
Be informed. Check out the resources below for facts and articles that tell the stories of the Persecuted Church.
One such story we want to share is about the ongoing persecution of Pakistani Christians. Pakistan is predominately Muslim (97%) with Christians making up approximately 1-2% of the population. We especially want to pray for Christians within the city of Jaranwala in the Punjab province, Pakistan. As a result of persecution, 26 churches and 260 homes were ransacked and burned in August 2023.
Take action. Working alongside of our national partners and other organizations in Pakistan, our goal is to help rebuild these communities.
You can be a part of this too!
Pray for those who are risking it all!
We here at Mission Global invite you to pray for the top 50 nations where persecution is at its highest levels, for each day within the month of November.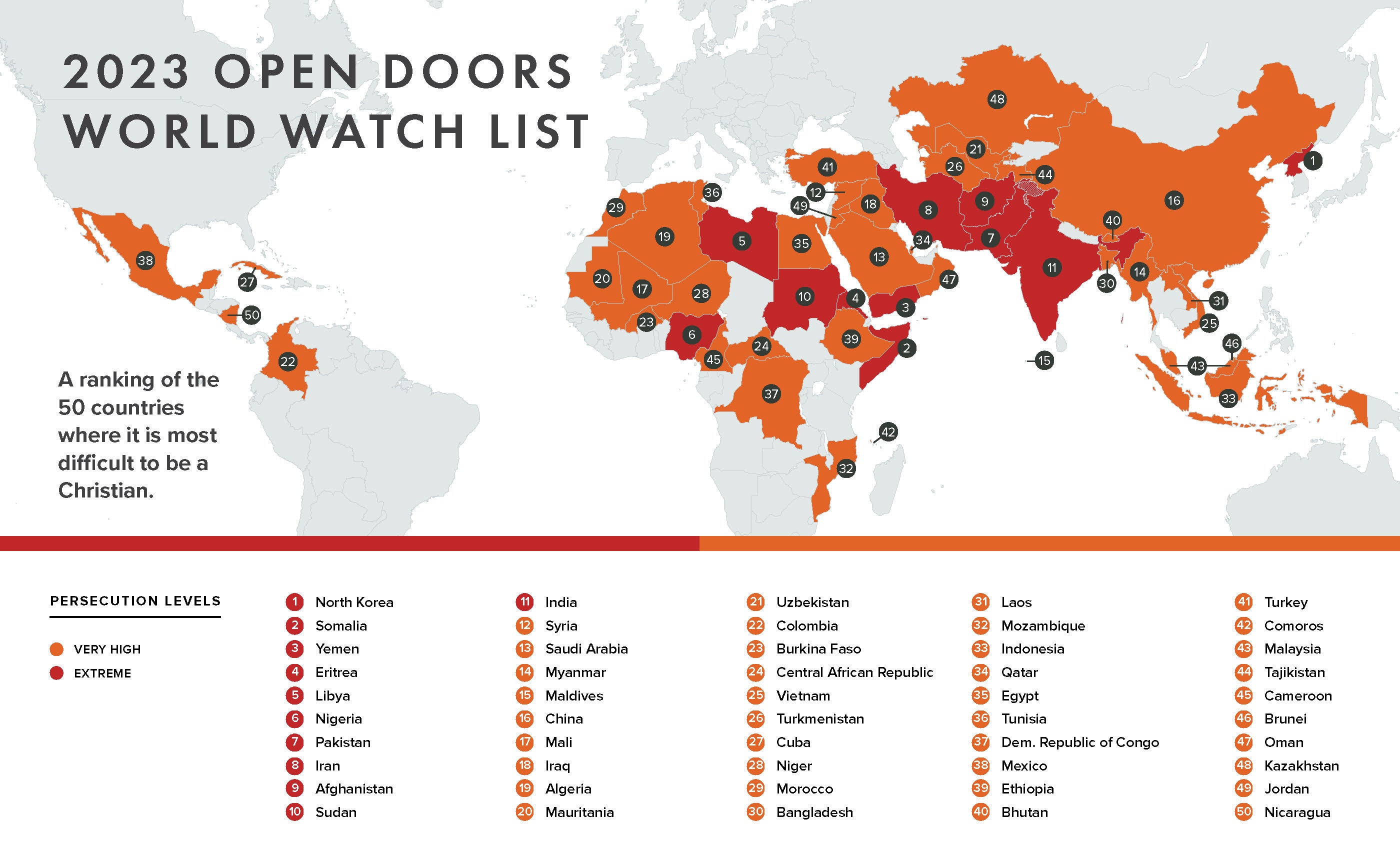 Be informed about the Persecuted Church.
Here are some resources to help you pray for the Persecuted Church around the world.